About Us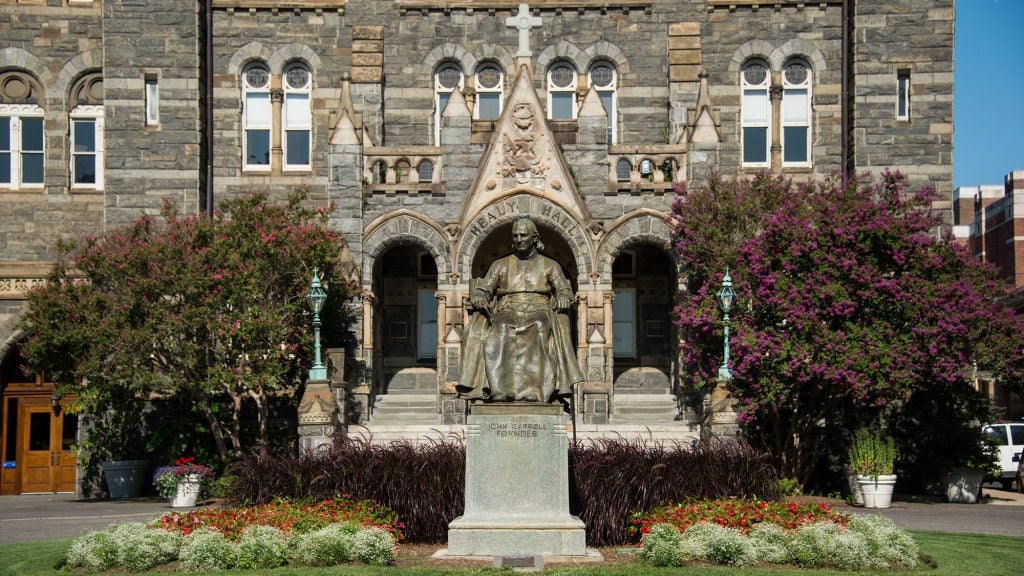 Our Founding Story
The Center was founded in 2021 by the Rev. Jim Wallis, a bestselling author, public theologian, and former leader of Sojourners, the Christian social justice advocacy organization and publication. Through dialogues, podcasts, media commentary and classes, the center serves as a forum for students, seminarians, scholars, spiritual leaders, grassroots communities, policymakers, government officials, journalists and others committed to serving the common good. 
Our Mission
Together with a new Endowed Chair in Faith and Justice, the Center on Faith and Justice seeks to advance a deeper integration of religious values in society and civic life. 
The Center operates on the belief that the world needs a new kind of public policy-making to address our most pressing challenges. It seeks a reversal of politics being defined by wealth and power rather than our best spiritual values. And it believes that a society's moral integrity is defined by the well-being of the most marginalized and vulnerable. 
The Center on Faith and Justice focuses on four key programmatic areas: racism, poverty, peace, and justice—in all their religious, moral, personal, and systematic dimensions. It brings together students, scholars, practitioners, religious leaders, policymakers and media to reshape how faith is discussed and understood in relation to our civic life. 
The Center creates educational and collaborative opportunities in partnership with political leaders, grassroots communities, seminaries and other faith-based institutions and advocacy groups around the country. 
The Center convenes public and private dialogues committed to promoting civil discourse and public policies in pursuit of a more compassionate and just society, and serves as a trusted source on the moral dimensions of political issues.
At this time of great division and suffering, the Center on Faith and Justice believes that faith can be an essential factor in pursuing a non-partisan path that eschews the categories of left and right, but instead goes deeper to uncover the moral dimensions underpinning our political choices. And we will try to be faithful to the message of Jesus, in his first mission statement in the little town of Nazareth that his gospel will bring "good news" to the poor.  
Let's stay in touch.
Sign up for the Center on Faith and Justice's newsletter to learn more about upcoming events, organizing opportunities, student-led initiatives and more.